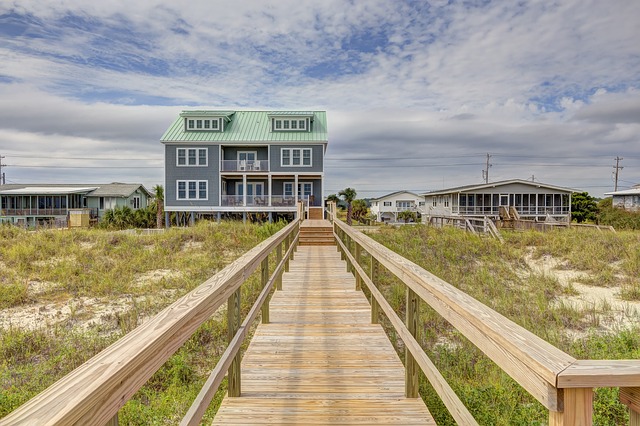 Real estate in South Carolina is simple but it can be tricky at points. When buying a house in general it's crucial that you sit down and calculate what you can afford, what neighborhood you want to reside in, and the features that you need or may want in a house. All relevant laws should be looked over when it comes to disclosures, purchase contracts, and any other legal matters.
Should I be Worried About the Permits at my New House?
The answer to this question is simply yes. If you're buying a property that has had repairs or renovations, you have a right to be concerned if they were permitted to do it. What's permitted though varies state by state, in Horry county, any work done in excess of five hundred dollars requires a permit for the work to be done. This five-hundred-dollar cap includes all material and labor used in the renovation. Being that in Horry county there are no exemptions
and you're buying a house that has been renovated without any proof of permits you would then
be in violation. Furthermore, when purchasing any property, make sure that all compliances are
in order because it's critical that you ensure that they are before purchasing any kind of property.
Home Upgrades That Will Attract First-Time Homebuyers
In today's real estate market there are several home upgrades that attract first time home
buyers. These upgrades include smart home technology, gathering spaces, USB chargers, home
offices, energy-saving appliances, neutral colors, and garage tech. When selling a property keep
a lookout for these perks when selling a home. With more millennials buying a home technology
is a main aspect when it comes to catering a home for them. When selling to a millennial think about whole-house connectivity, the USB ports, and the garage tech. Being that they're so tech-savvy it gives them a home that they'll be comfortable and safe in.
As a Realtor What can I do to Cater to Customers?
Moving forward from a seller's point of view integrating API to web design to include rich robust content will attract buyers to make more purchases and show more interest to your real estate page. The usage of AI and other machine learning will allow for the automated use of customer service in the workplace. As a realtor, you can also have a Customer Relationship Management (CRM) system in place on your site for direct sales and marketing opportunities. Lastly, the usage of drones can also give a more in-depth view of your properties so your potential buyers can get a more personal feel of the area without actually having to go down to that area.
How Does This Affect Myrtle Beach Buyers?
Myrtle Beach buyers have an advantage when it comes to getting a house in the area, because they're most likely going to be working with someone who has a great knowledge of the area. Their real estate agents can help them find median home prices, market conditions, negotiate deals, prepare offers and paperwork, and most importantly get you into the home of your dreams. Your agent will be able to guide you every step of the way and help you get the tools necessary to get you your home. They can help you locate other professionals such as brokers and home inspectors to help along the way. In closing, Myrtle Beach buyers have a lot of resources that they can use to help them get exactly what they need. Stats and Trends About the Real Estate Market
● First time home buyers are predicted to make up 33% of the market.
o Although down from 34% this isn't a significant change, and as a realtor, it's not as impactful.
● Homes that are staged sell 25% faster.
o Staging gives the potential buyer the opportunity to visualize themselves
living in that space.
● The day that a home is listed has an effect on the selling price.
o Studies have shown that homes that were listed on a Thursday sell on average around $3,000 more than the original listing price.
● Month listed also influences the selling of a home.
o In South Carolina, the best time to sell a home is between the months of April and July.
● Most home buyers are millennials.
o Studies show that by next year millennials will lead in the number of mortgages, by accounting for 45% of the market.
● Mortgage rates are on the rise.
o This means that the economy and high inflation rates are becoming more stabilized. In return, more people are willing to spend and borrow to get a home.
In conclusion, these tips can help you as a realtor to know what to expect from the market and how to better cater to your clients. From how to deal with permits, catering to your potential buyers, stats for the market, and how to better introduce the trends of the market into your business.